Winsteel Group supplies Premium Connection TP-JC. These excellent sealability products come from TPCO. Improved buttress thread form with a taper of 1:16 and a lead of 5TPI, which can be measured by API gauge. We have built a long-term and reliable relationship with TPCO for many years.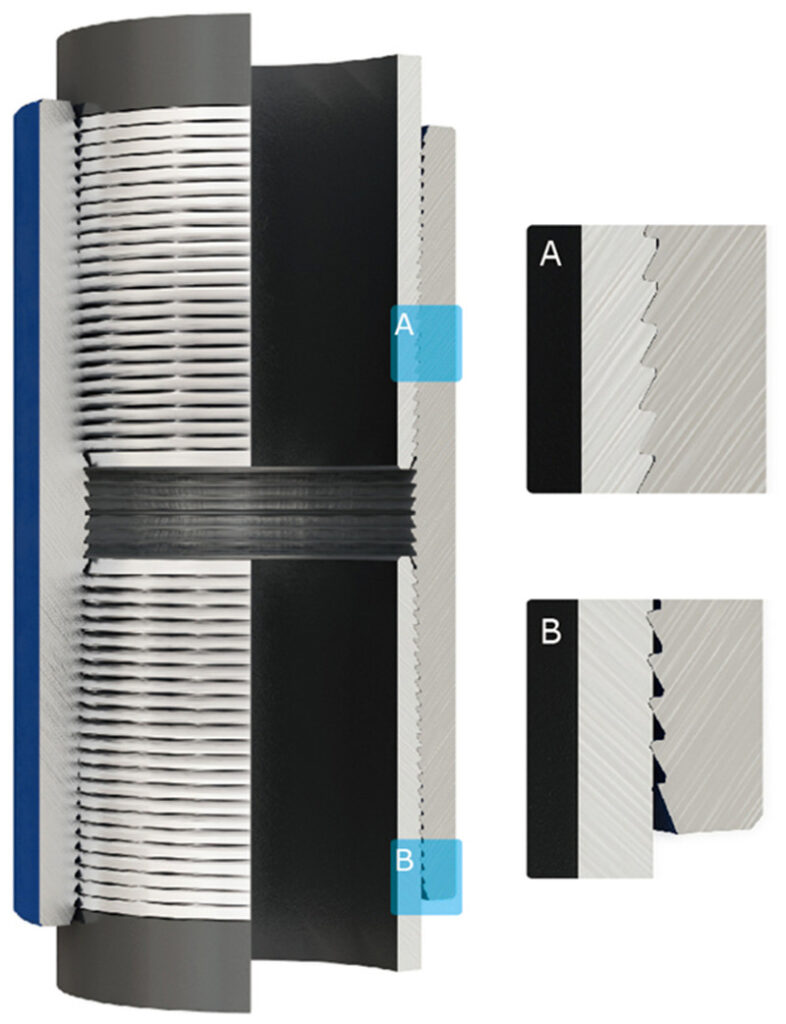 Size Range of Premium Connection TP-JC
2-3/8"~5-1/2"
Advantage of Premium Connection TP-JC
Zigzag thread structure
Joint efficiency is 100% than pipe body strength
Recommended replacement of EU tubing
High productivity
Field repair friendly
Good performance, for middle and low-pressure gas well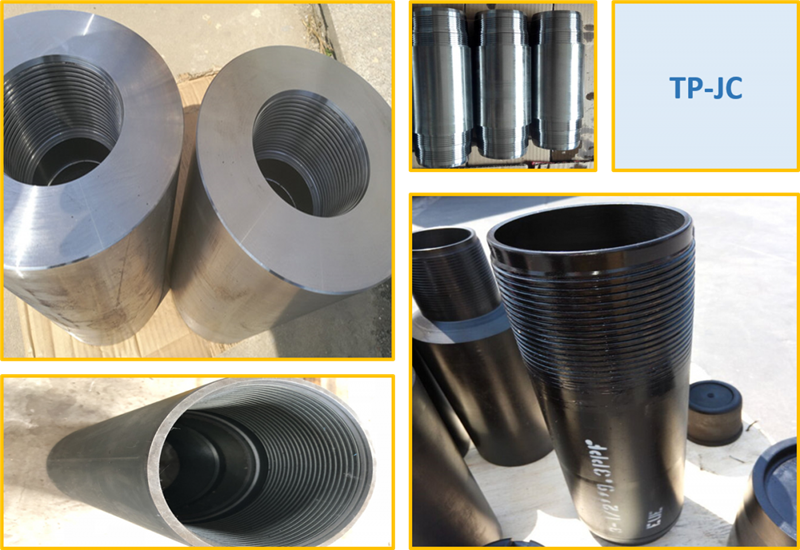 Description of Premium Connection TP-JC
This is one kind of premium connection. This kind of premium connection with high quality. And it has widespread use in the oil industry. The list below will give you a detailed description of the premium connection named TP-JC.
1. Tensile strength no less than pipe body yield strength.
The thread profile with 3° on the load flank, which meets mechanical locking condition. The thread critical section nearly equals that of the pipe body, thus the joint strength enhanced.
2. Excellent sealability, gas sealing pressure equals 100% internal yield stress.
Thread designed with small clearance ( clearance between crest and root is 0.03mm ) minimizes the leakage path ( the clearance is 0.076mm for API round thread ). Designed with optimized thread parameters and appropriate make-up torque, the distribution of contact stress between pin and box surface is reasonable, although the high pressure between pin and box but stress spreads to contacts averagely, it improves the leakage resistance ability.
3. No galling after repeated make-ups and break-outs.
To provide service in tough application surroundings, Winsteel Group Limited supplies optimal performance and premium connections TP-JC, which are widely used by our customers in South-East, South America, and Africa. Our premium connections can greatly improve the usage span life and save costs for the end-user.
Related Products: