Our Products
To find what you need!
Go to Seamless Steel Pipe
Seamless Steel Pipe
Steel Pipe for casing & tubing; for High-pressure Cylinder, for offshore structure; for Power Generation and for Mechanical Engineering.
Why us
LSAW & SSAW & ERW & SMLS & Pipe Fittings
Pierching Mill, Heating, tube Cutter, Flash Cleaning, Welding; Hydraulic Test, X-ray, Off-line UT, Eddy Curret Inspection

Export to Worldwide With High Quality & Good Service

SMLS, ERW, SSAW, LSAW Steel Pipe with 200,000 Tons/Year

Our main products are SMLS, ERW, SSAW and LSAW steel pipe and pipe fittings, used in Oil & Gas, Construction & Shipping, Marine & Offshore, Environment & Energy
Special Products
Our special product shows! Get what you want!
Pipe Pile for Bridge (LSAW Pipe)
32M SSAW Steel Pipes
Spiral Steel Pipe with Flanges
Client Markets
We provide one-stop solutions for projects in thees fields
Mining & Metals
Crusher, Screening Equipment, Ginding mill, Classifying Equipment, Agitation Equipment, Gravity Separation Equipment, Magnetic Equipment, Grooved Piping System
Water
Water Delivery Pipeline, Ductile Iron Pipe, PVC Pipe HDPE Pipe, Pump Station, Cooling Water System, Recycling System, Waste Water Treatment System, Sea Water Intake
Power
Solar Power Plant, Hydro Power Plant, Biogas Plant, Thermal Power Plant, Hydro Power Plant, Wind Power Plant, Geothemal Power Plant, Transmission System & Substation
Energy & Chemicals
Exploration System, Transmission Pipes, Machinery Equipment, Refining Equipment
Infrastructure
Civil Building, Road, Airport, Industrial Building, Bridge, Railway
Marine
Piling Pipes & Accessories, Sheet Piles, Rubber Fender&Hose, Modularized Steel Structure
Latest news
News of our company

Winsteel Group Limited provides Premium Connection from TPCO. We have built a long-term and reliable business relationship with TPCO.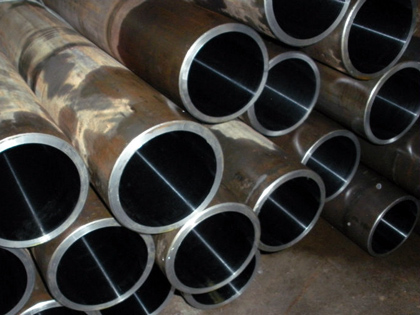 Winsteel Group provides seamless pipes for the high-pressure cylinders. It is our responsibility to choose the most appropriate product for customers with different use purposes, fuel, the hydraulic, trailer, a station with gas bottle, etc. Seamless steel pipe has better mechanical performance and is made for high-pressure working conditions, as the manufacturing method can be different in some producing progress.
Previous
Next