Winsteel Group supplies Premium Connection TP-NF. This product from TPCO. Improved buttress thread form with a taper of 1:16 and a lead of 5TPI, which can be measured by API gauge. We have built a long-term and reliable relationship with TPCO for many years.
Size Range of Premium Connection TP-NF
5"~10-3/4"
Advantage of Premium Connection TP-NF
Firstly, Slim design coupling provides optimum clearance
Secondly, Metal-to-Metal seal provides reliable gas-tight seal-ability
Thirdly, T&C design eliminates swaged pin end or expansion box end
Further, Field repair friendly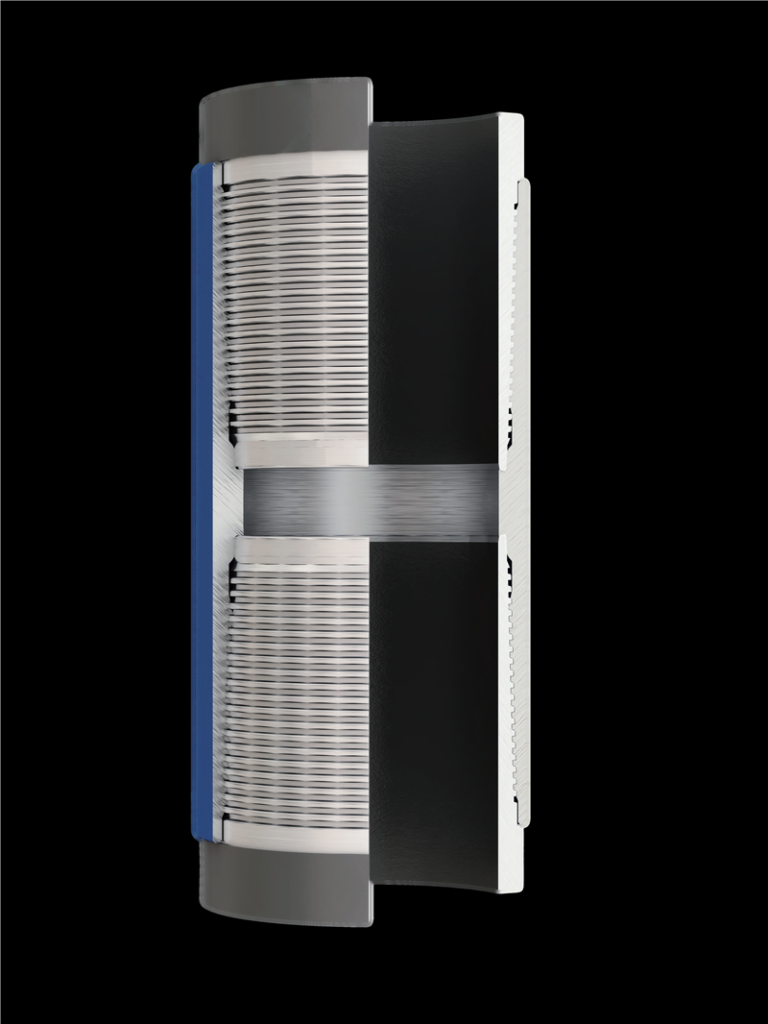 Slim designed coupling
Coupling OD is slightly greater than pipe OD
Metal-to-Metal seal
Reverse angle torque shoulder
Description of Premium Connection TP-NF
Threaded Connection of Premium Connection TP-NF
Buttress threads form with a taper of 1:16 and a lead of 5TPI, which can be measured by API gauge. The slim designed coupling provides the optimized clearance.
Metal-to-Metal Seal
Metal-to-metal seal surface provides enough contact length and contact pressure. The Metal-to-Metal seal system offers excellent gas-tight sealing, even under the most severe combined loads. The seal integrity remains constant after repeated make-ups and break-outs. Optimized thread geometry minimizes the risk of galling.
Reverse Angle Torque Shoulder
The reverse angle torque shoulder provides a positive torque stop, which allows for accurate power tight make-up and minimizes hoop stresses in the connection.
The wedge effect caused by the reverse angle gives the connection a superior structural strength. The shoulder design is optimized in order to resist adverse conditions such as combined compression and external pressure or combined bending, compression, and torque.
Internal Profile
The streamlined internal profile minimizes turbulence and energy loss when high-velocity gas flows.
Coupling Design
Because the coupling covers the vanishing threads therefore the connection tensile efficiency is maximized.
Low-Stress Design of TP-NF
The lower stress design makes the connections reliable in corrosive conditions. So to provide service in tough application surroundings. Winsteel Group Limited supplies optimal performance and premium connections. TP-NF which are widely used by our customers. For example, in South-East, South America, and Africa. Our premium connections can greatly improve the usage span life and save costs for the end-user.
There are many types of premium connection mainly for good sealing performance. Resistant to high torque and damage repairing etc. However, We establish strategic partner with many famous mills. Such as Baosteel, TPCO, valin and so on who through the international certification .
In short, we supply many kinds of application connections. Including threaded and coupled connection. Flush and semi-flush joint connection without coulple. For example TPCQ, BG-GJ, VAM series, Tenaris series, Hydrill series, JFE series, and their equivalent connections.
Related Products: