56-inch LSAW steel pipe is one of our LSAW steel pipe sizes. It belongs to large diameter pipes. Outside diameter is 1422.4mm. The wall thickness is 12.00 mm. This wall thickness is too thin. So it need use steel cross bar strength it.
LSAW short for Longitudinally Submerged Arc Welded pipe is one kind of carbon steel pipe. Different from SSAW pipe, its weld seam is straight.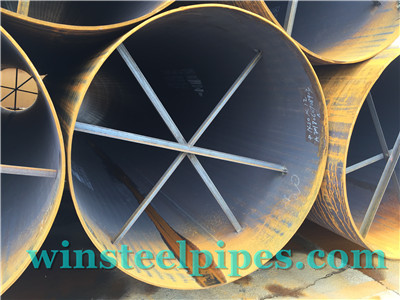 We are LSAW steel pipe factory. Meanwhile, we supply other carbon steel pipe. Such as ERW pipe, SSAW pipe, SEAMLESS pipe, and pipe fittings as well.
Description of 56-inch LSAW Steel Pipe
Specification: API 5L PSL 1
Steel Grade: Grade B
O.D.: 56-inch steel pipe ( 1422.4 mm steel pipe)
W.T.: 0.472 inch ( 12.00 mm )
Length: 12000 mm
Pipe end: bevel end
Pipe Surface: Black vanished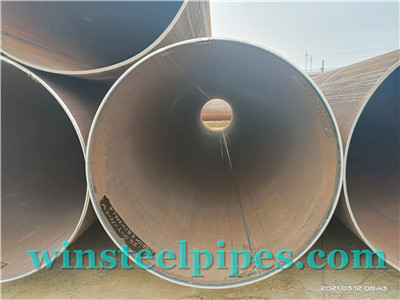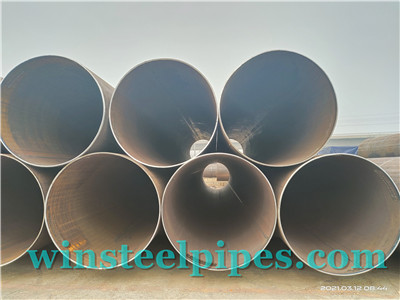 LSAW Steel Pipe Manufacturer
We are professional LSAW steel pipe manufacturer. 56-inch steel pipe used in industrial applications. Winsteel Group Limited carries a complete producing of LSAW steel pipe. Ranging in size from 406.4 mm (16-inch) to 1524.0 mm (60-inch). We produce LSAW steel pipe according to specifications international. For example, API 5L PSL 1 & PSL 2, ASTM A252, ASTM A53, EN 10219-1/2/5, EN10217-1/2/7, ASTM A672, JIS, GOST, and etc.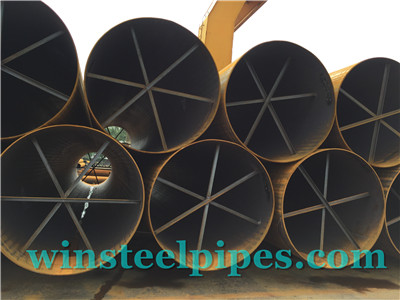 The Scope of LSAW Steel Pipe that We Carry Includes:
O.D.: 16-inch to 60-inch
W.T.: 8.0 mm to 40.0 mm
Length: 3.0 M to 15.0 M (If T-pipe, length can reach to 30M, according to customers' requirements.)
Coating: Natural; Black Painting; Vanished; FBE; 3PE, etc.
Pipe End: Bevelled End, Plain End
Protection Caps in plastic or iron available
Marking Sample of 56-inch Pipe
56-INCH X 0.472 INCH X 12M;
API Spec. 5L ( PSL X ) Gr.B;
O.D.56-INCH X W.T.0.472 INCH X 12000 MM;
( Date of production ) , API NUMBER ( 5L-0826 );
Heat number XXX; Pipe Number: XXX;
OTHER INFORMATION ACCTO THE CONTRACT
56-inch pipe Into Container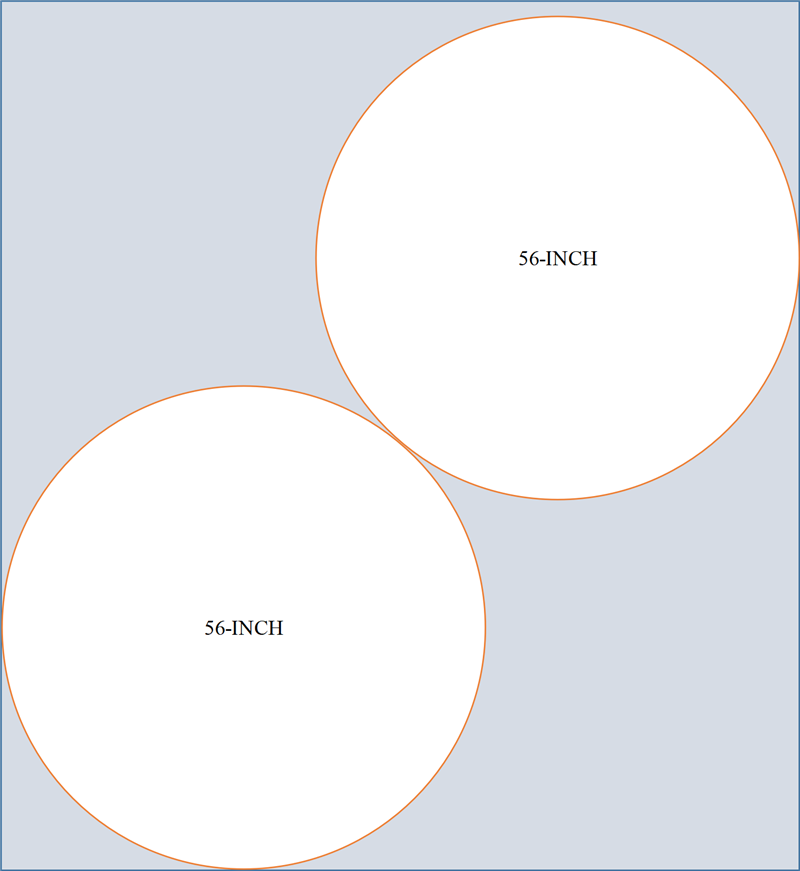 Pipe Size: 56-inch pipe
( 1422.4mm steel pipe )
Total pieces: 2 pieces (Max. 2 PCS)
Weight: 5.008 MT/PC
Total weight: 10.016 MT
Container size: 40 HQ ( 2.35 M X 2.65 M X 12.0 M )
And in actual procedure of loading, it always has different sizes. So we will stuff pipes into containers according to actual situation. Usually, put other small sizes in 56-inch steel pipe to reduce average sea freight. Or choose to use bulk shipment to reduce the cost of freight.
If the upper pipe's weight is to high, we recommend to use other small sizes or ues strenght method to make it safe.
CERTIFICATION
Firstly, API 5L PSL 1 and PSL 2 CERTIFICATE
Secondly, ISO 9001 CERTIFICATE
Thirdly, ISO 14001 CERTIFICATE
and, OHSAS 18001 CERTIFICATE
Moreover, PED CERTIFICATE
Further, CPR CERTIFICATE
As one of Chinese leading manufacturers and exporters of steel pipe factory. Winsteel Group's LSAW steel pipe product includes many hard-to-find sizes and grades. As well as all common carbon steel pipe grades and sizes. Ask about our pipe beveling, grooving, painting and coating options.
Other Related Searches: