LSAW steel pipe 609.6 ( 24-inch steel pipe )
LSAW steel pipe 609.6 mm made by Winsteel Group Co., Ltd.
We are a professional LSAW steel pipe manufacturer with the JCOE molding process. Specification include: API 5L PSL 1&PSL 2; EN10219; EN10217; ASTM A53 and etc. We have got the certificate of API, EN10219, PED, and ISO 9001 for many years. More than 15years of export experience is our advantage as a factory.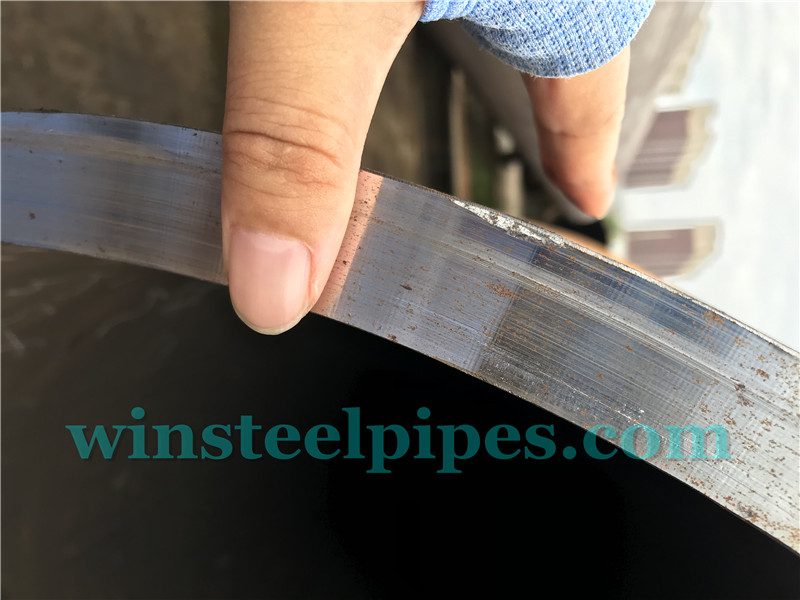 LSAW Steel Pipe 609.6 Brief Introduction
LSAW steel pipe 609.6 according to API 5L is for oil and gas industries pipelines, developed for different working environments. The steel line pipe material generally in carbon steel and comply with API SPEC 5L specifications.
Applied for petroleum and natural gas industries, oil industries requirements for transportation and are expected working in extreme situations, low and high temperatures, corrosion resistance for corrosive environments, and for sour services in H2S conditions.
LSAW Steel Pipe Grade Feature
Common Class: API 5L Gr.B PSL1, PSL2, Sour Service pipe
Medium: X42, X46, X52
Medium and high: X56
High level: API 5L X60 PSL1, PSL2 LSAW line pipe; API 5L X65 PSL1, PSL2 LSAW line pipe
Premium high: API 5L X70, API 5L X80
Winsteel Group Supply Range for LSAW Steel Pipe
LSAW steel pipe: O.D. from 406.4 mm to 1524.0 mm
Range of Thickness: 6.0 mm to 30.0 mm
Ends Type: Beveled ends, Plain ends
Range of length: 20FT, 40FT or customized
Protection Caps in plastic or iron available
Surface appearances: Natural, Varnished, Black painting, 3PE, FBE, etc
Applications of the API 5L Welded Line Pipe
For Petroleum and natural gas industries, steel pipe for pipeline transportation systems.
Winsteel Group supplied the pipe complied with the international standard API 5L, which specified requirements for the manufacture of two product specifications levels (PSL1 and PSL2) of welded line pipe for use in pipeline transportation systems in the oil and gas industries.
Related Products: