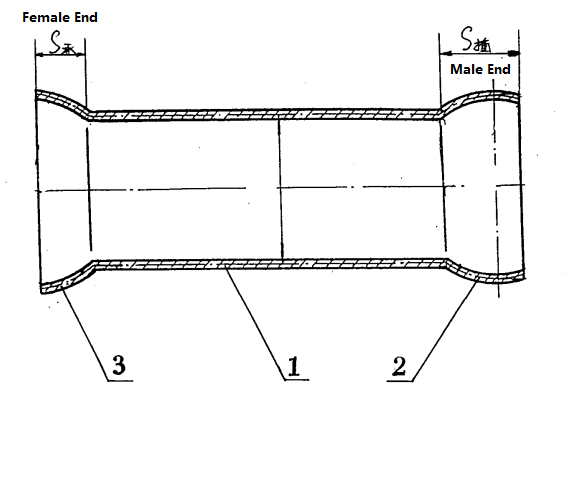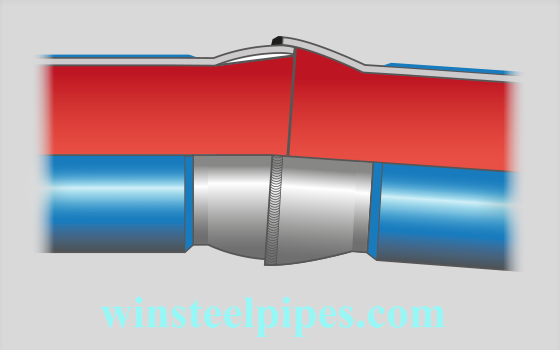 The most widely used type of joining pipe is Spherical socket end pipe. It is relieved with beveled ends which are made with special equipment in compliance with the relevant standards. Usually, the pipes are spiral welded. Because it is convenient for welding on site.
This kinds of Joint provides the possibility of a rotation 10 degrees at the pipeline without the utilization of any special fittings. Steel pipes are welded from outside after proper erections according to the required angle.
Notes:
Factory- manufactured spherical joint and external welding on site.
The external coating never needs to be repaired after welding.
The heat-shrinkable sleeve on site.
Main advantages:
Easy to join pipes together, reducing installation time and costs.
Only external welding required on site.
No internal lining repairs are necessary after on-site welding.
Steel pipes after manufactured completely loaded with special apparatus used for the protection of the pipes and coatings during the loading operation.
Feature of Socket Weld
The spherical socket which enables the possibility of a rotating 6° to 10° depending on the pipe diameter.
Socket weld is easy to install. But it requires approx. 1/16″ of the gap at the bottom of the pipe to socket into, to allow thermal expansion. This gap can lead to an overstress problem that cracks the fillet weld of the fitting. Socket weld is troublesome in corrosive fluid service due to crevice corrosion. And it is easy to corrode due to the discontinuity of the smooth pipe internals.
Butt-weld is the "best" in terms of strength, fatigue. And corrosion resistance, and temperature compliance. However, it is more difficult to fit-up and weld properly, needing skilled welder and much time.
Spherical Socket End Pipe Transportation
Transportation of pipes by vessels according to the API 5LW Recommended Practice for Marine Transport by Barges and vessels. Handling and storage procedures are also based on API related customer requirements. Our factory is mainly available for the land, sea and railway transportation due to their proper locations.
We recommended Open Top Container when shipping by sea. If pipes with coating inside and outside, it will easy to have damage with coating during the loading and unloading process. Especially for unloading port. If the facility is not suitable. It will very hard for unloading without damage. If no coating, it will be ok whichever kind of container you prefer.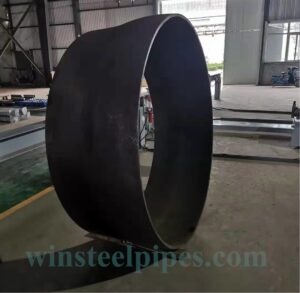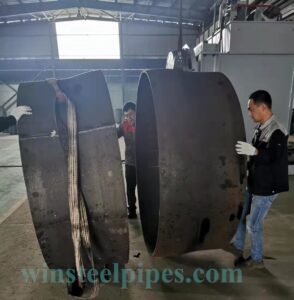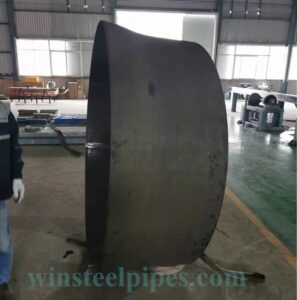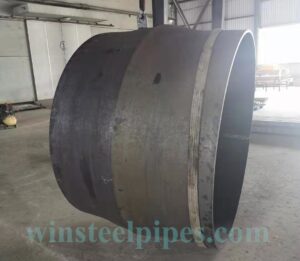 About the "Air Chamber"
You will see the air chamber in the picture white area. The purpose is not to heat and damage the internal coating while the external welding on the building site.
We use a steel ring to weld on the pipe end. And to have space which we called "Air chamber".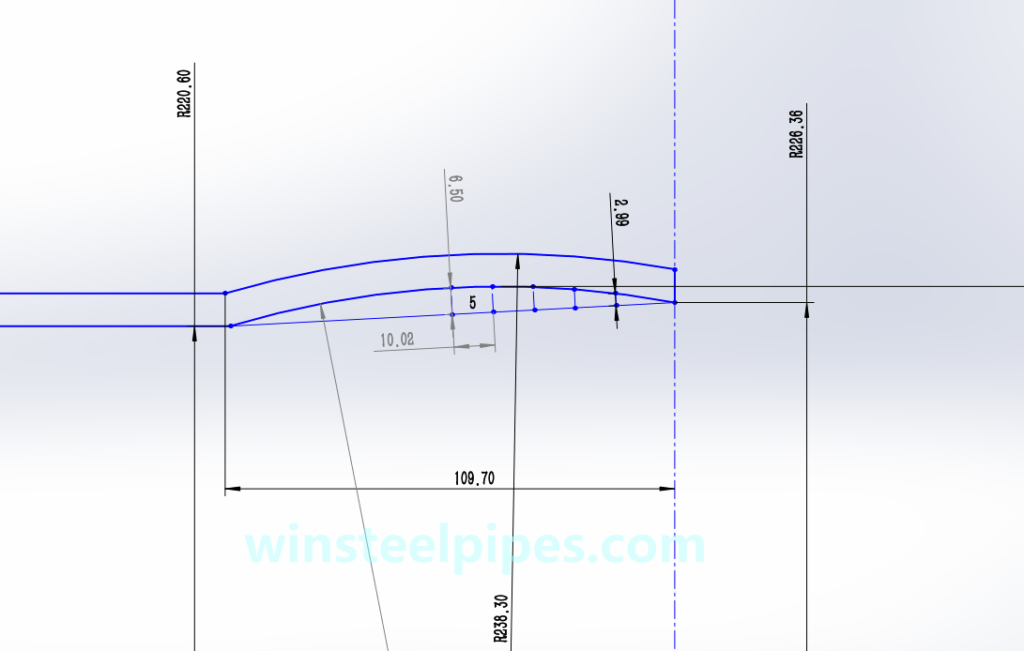 Except for the spherical end pipe, we could also provide other kinds of welding end, such as
1. Butt-weld joint
2. Spigot and socket joint
3. Spigot and socket with thermal joint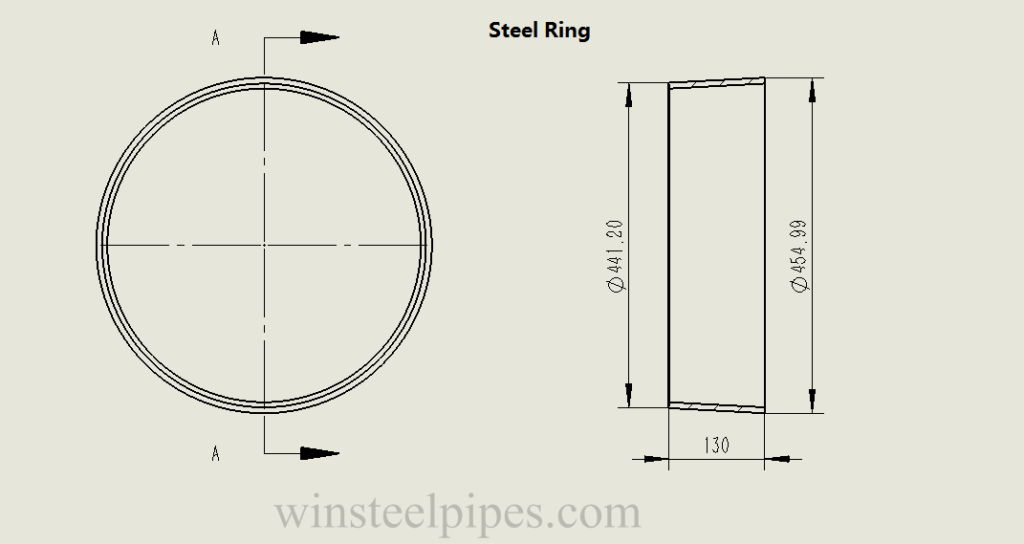 If you want to learn more about our product, please feel free to contact me. And I will do my best to support you!