Longitudinal Submerged Arc Welded  pipe can express as LSAW steel pipe. LSAW steel pipe, a type of longitudinal welded steel pipe. It produced by using the double sided submerged arc welding method. LSAW steel pipe welded tubular products. It made out of flat plates that formed, bent and prepared for welding. LSAW welded with a straight seam that runs length wise across the pipe.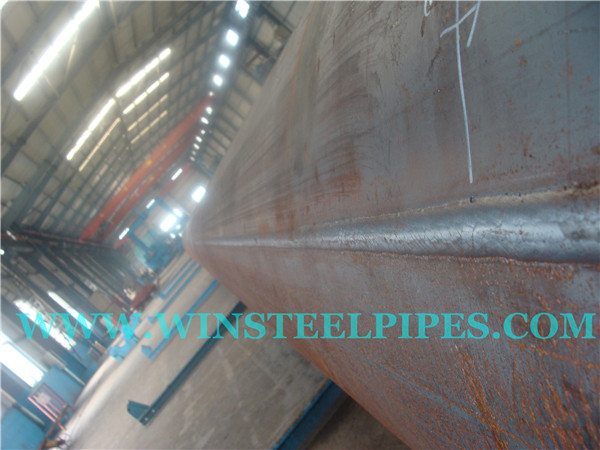 Manufacturing Process of LSAW Pipe
The LSAW Steel Pipe manufacturing flow chart:
Plate UT – Vacuum Lifting – Ultrasonic Inspection – Edge Milling – Pre Bending – Type J Forming – Type C Forming – Type O Forming – Tack Welding By CO2 Gas Shield Arc Welding – Tab Welding – Inside Welding – Outside Welding – Removal of Tab Plate – Cleaning – Rounding – X Test – Ultrasonic Testing – Washing Before Expansion – Mechanical Expansion – Washing After Expansion – Straightness – Hydrostatic Test – Ultrasonic Testing – Weld Grinding for Pipe Ends – Mechanical Facing – X-Ray Test for Body and Both Ends – Ultrasonic Testing for Pipe Ends – Magnetic Particle Inspection For Both Ends – Weighing and Measuring Length – Product Inspection – Outside Coating – Inside Coating – Marking – Packing and Warehousing.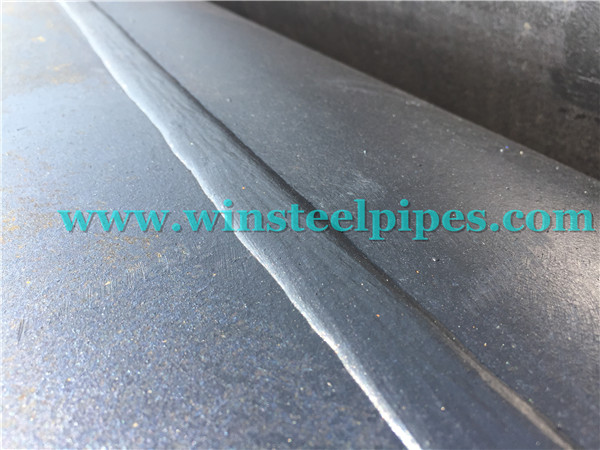 Scope of Longitudinal Submerged-Arc Welded Pipe
Outside diameter: from 16 in (406.4 mm) to 60 in (1524.0 mm).
Wall thickness from 6.0mm to 40.0mm.
Length: 3m – 15m
LSAW Pipe Steel Grade
Common Class: API 5L Gr.B PSL1, PSL2, Sour Service pipe
Grade Medium: X42, X46, X52
Medium and High: X56
Grade High Level: API 5L X60 PSL1, PSL2 LSAW steel pipe
High Level: API 5L X65 PSL1, PSL2 LSAW/SSAW line pipe
Grade Premium High: API 5L X70
Premium High: API 5L X80
Usage of LSAW Pipe
LSAW Steel Pipe used in onshore and offshore oil and gas pipelines. Thees all required critical service. It used in high-pressure oil and gas pipelines. Because of their shorter welded seams and easier serviceability. These pipes required for sections of a pipeline. It extend across areas with a high population of building density. Or involve sub-sea applications.