API 5L PSL2 Grade X56M has its own character. We differ the material from it two main aspects. One is the Chemical Comporistion. And the other one is Mechnics Capability. All data show below.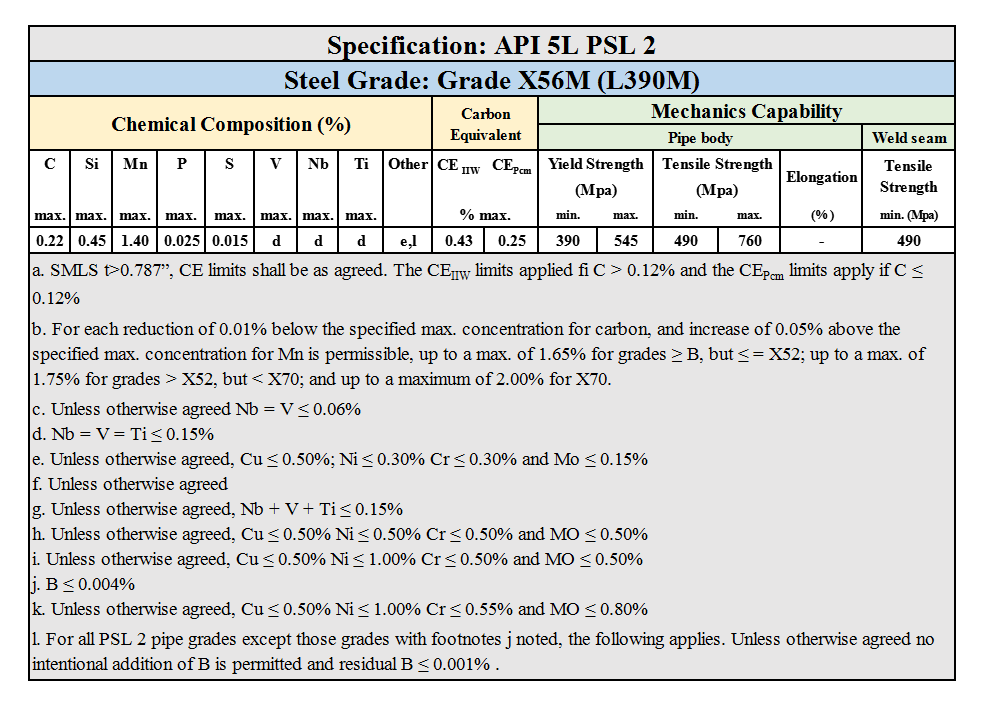 And in these days, we manufacturer LSAW pipe in this steel grade. Let's see the Marking of the API 5L PSL 2 Grade X65M Steel pipe first.
Firstly, Marking of API 5L PSL2 X56M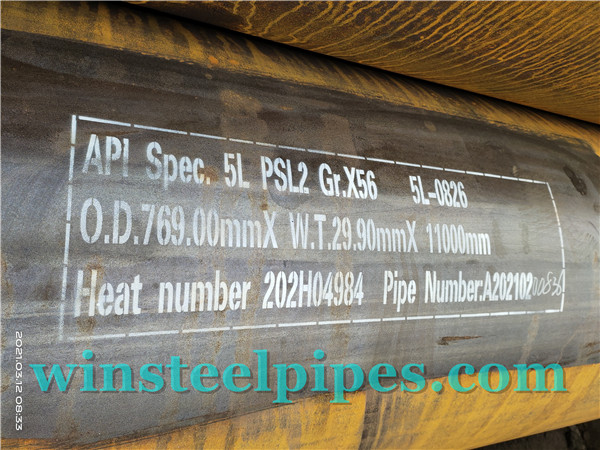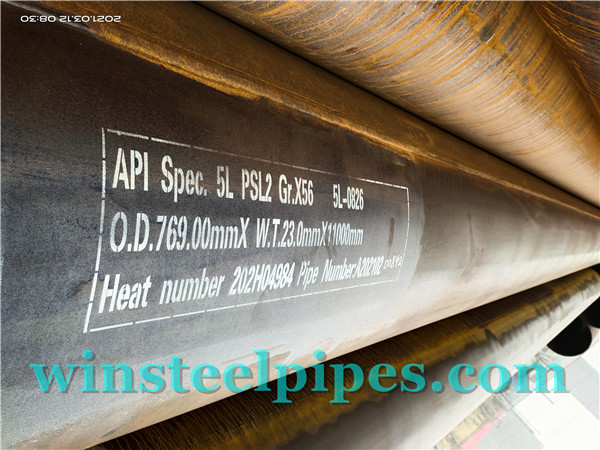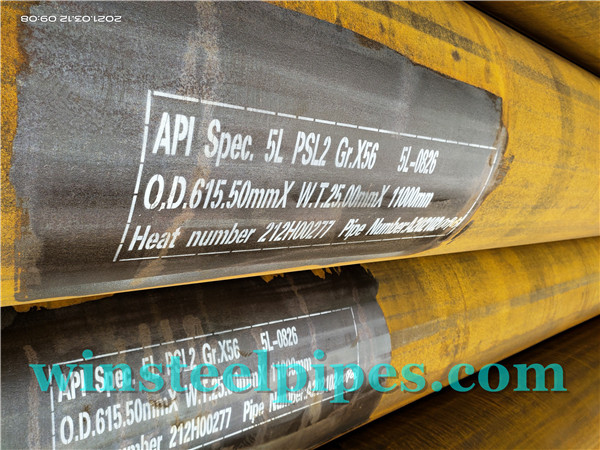 Secondly, Wall Thickness of API 5L PSL2 Grade X56M Pipes
Before shiping all these pipe to customers, we provide photos of pipe test. These are the wall thickness test. We do but not limited wall thickness test.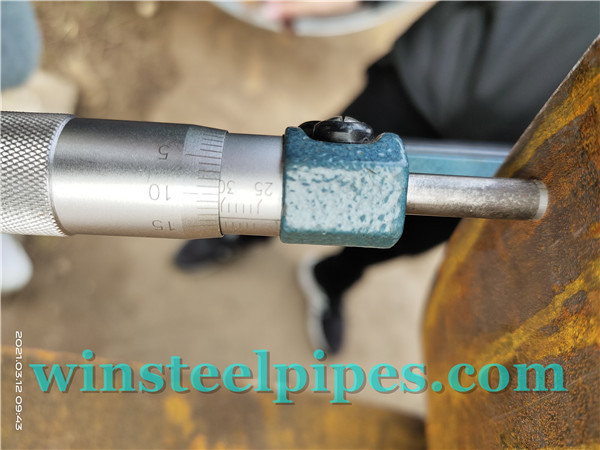 Customer required:29.9mm;
Test Result: 30.14mm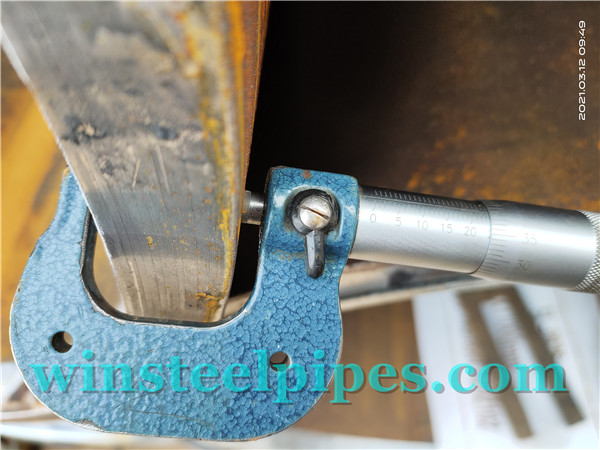 Customer required:23.0mm;
Test Result: 23.4mm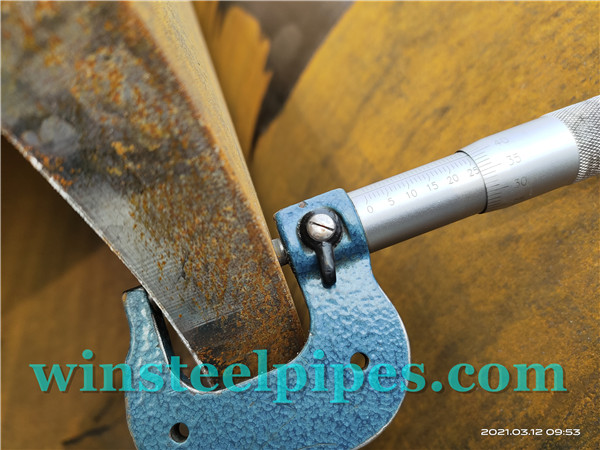 Customer required:25.0mm;
Test Result: 25.04mm
Thirdly, Pipe End of API 5L PSL 2 Pipe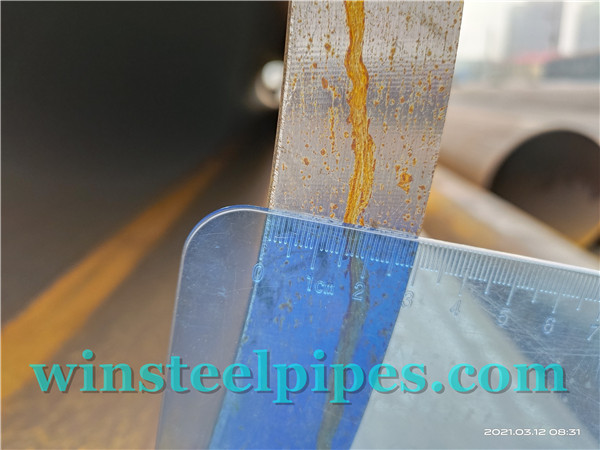 This pipe's end is plain end according to customer's requirements. Also we could do bevelled end for pipe ends. As this pipe is similier 30-inches pipes. Its diameter is large. Thus it could not do thread end. Meanwhile, we could do other kinds of pipe end. Such as grooved pipe end.
Above all, we could say, we could do the pipe end as what you need.
Fourthly, Length Test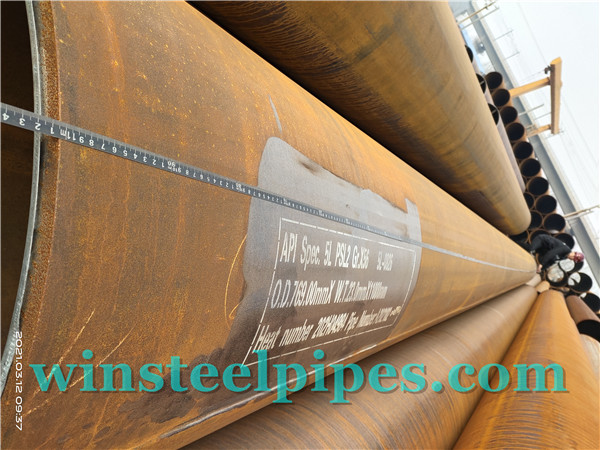 Then, let's see the pipe length test. We use tools to test the pipe length. This time, customer's requirements of pipe length is 11000 mm. 11M is not common used length. But it's no problem. Please see the test photo. It shows length 11050mm.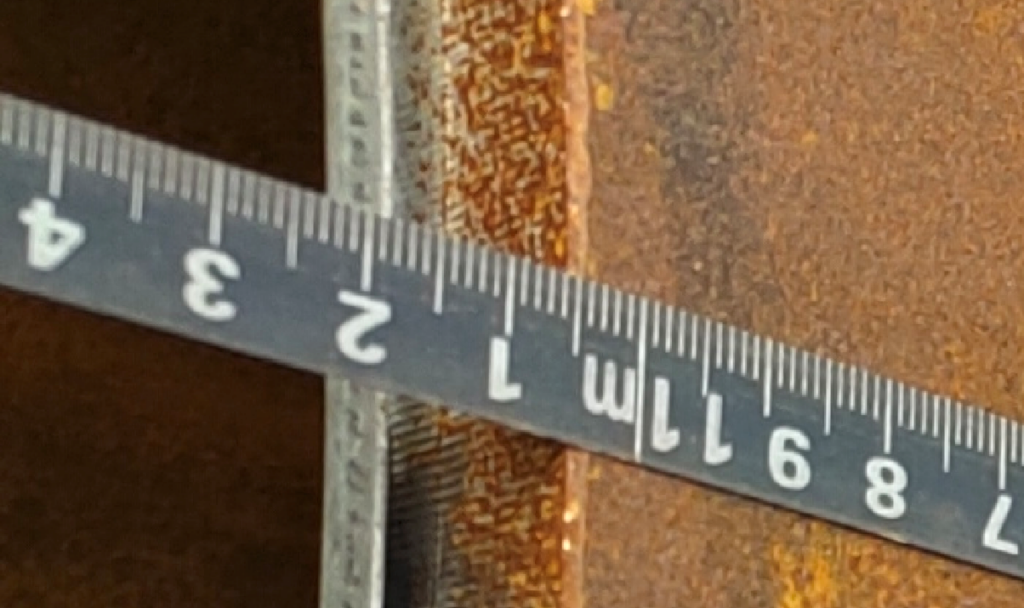 Application of LSAW Steel Pipe
The pipes are primarily used as long-distance transportation pipeline for oil, gas, liquid coal, etc. ashore and offshore. And can also be applied as construction pipes on offshore platform, powerhouse, petrochemistry, and town construction, etc.
These are brief introduction of our products. If you need these kinds of pipes, please tell me. And I will do my best to support you.